KAVINDER SINGH BISHT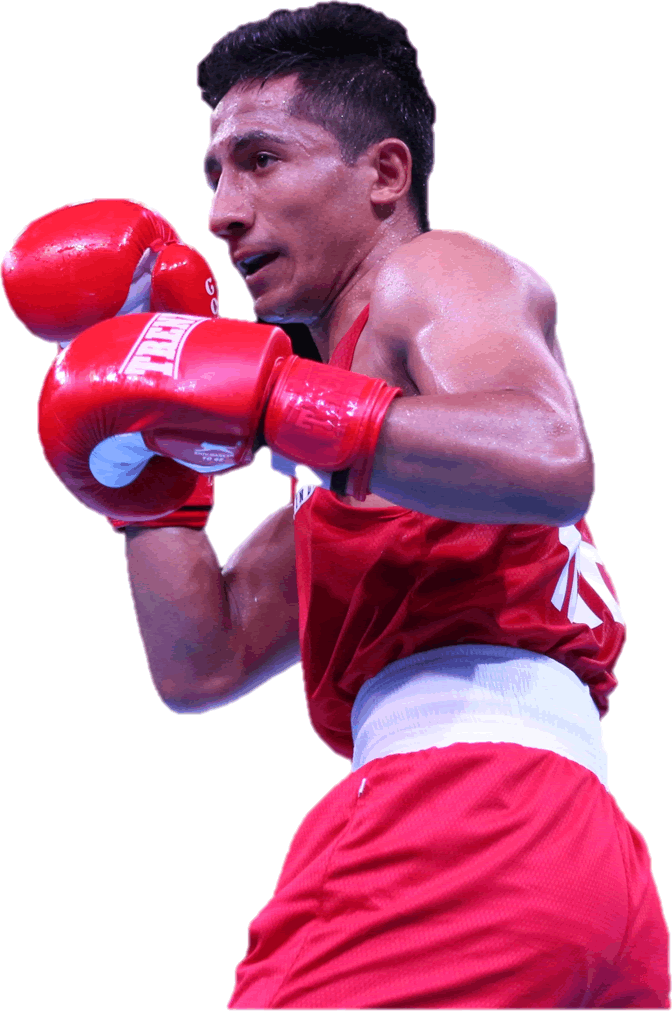 Date of Birth: 01.02.93.
Place of Birth: Pithoragarh district, Uttarakhand
Stance: Orthodox
Resident of a small village (Panda) in Pithoragarh district of Uttarakhand, Kavinder reached the quarterfinals in his maiden appearance at the 2018 World Championships in Hamburg. He had upset the two-time World Champion Mohammed Flissi of Algeria in the pre-quarters, and is actually a boxer by chance!
His favorite sport during his childhood days was football and he dreamt of making it big there. Life, though, had other plans for him. His school coach encouraged him to take up boxing in 2007 and since then there has been no looking back for Bisht. Kavinder in his very first major tournament way back in 2007 in the Sub Junior State Championship, won gold and the course was set for this future champion.
Two years later in 2009, trial at Sports Authority Center in Kashipur was probably the most important break that this young boxer needed and hard work and determination led to Kavinder creating record at the State level when he won Gold in All India University Boxing Championship for the very first time. He was also adjudged the best boxer of the Championship.
Having played for the Indian Tigers in WSB, Bisht began 2019 in scintillating form by winning the gold at the GeeBee Boxing Tournament in Finland.
Achievements:
2019: 2nd India Open, Guwahati, Assam: Silver
2019: Asian Championship, Bangkok, Thailand: Silver
2019: GeeBee Boxing Tournament, Finland: Gold
2017: 48th Grand Prix Usti Nad Labem,Czech Republic: Silver
2017: Asian Championships, Uzbekistan: Quarter-finalist
2017: World Championships: Qualified
2015: World Military Games: Quarter-finalist
2013: Youth Asian Championships: Participated