World Boxing Championship Guwahati, India 2017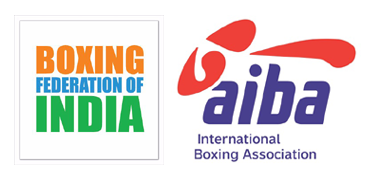 The Logo:
The essence of the logo for the 2017 AIBA Youth Women's Boxing Championship is 'Strength and Harmony'.
The genesis of the logo ensued by putting two essential elements together – the culture of Assam – the host state – and the strength of a woman. This logo infuses these two elements with elegance and respect. The intrinsic values of a woman like strength and grace feature as a central piece of the logo. We have included a woman in a boxer's stance featured right at the centre. This is to depict not just the young participants but also the power and strength of today's woman. The second element is the gamosa, a piece of attire integral to the culture of Assam. Hand-woven and crafted with pride, the gamosa is a true representation of Assam. Finally, India as a nation welcoming the international boxers is represented by the colours from our national flag – saffron, white and green.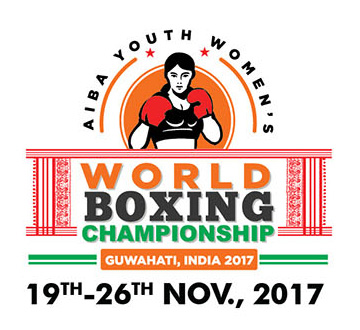 The Mascot:
We have named her Guppy, the Rhino.
Guppy, a female rhinoceros, is the mascot of 2017 AIBA Youth Women's World Boxing Championships. Guppy truly represents Assam, the host state. The famed one-horned Rhino is one of the most popular identities of the state with tourists from all over the world flocking to catch a glimpse of it. It is also a symbol of strength and endurance, which is synonymous with the game of boxing.
Guppy is friendly and loves interacting with people. Her name is derived from this characteristic trait of her personality. She is a global citizen with a heart of an Indian. Guppy embodies values like grace, power and intelligence that the nation is proud of. Guppy wishes all the participants a great tournament ahead.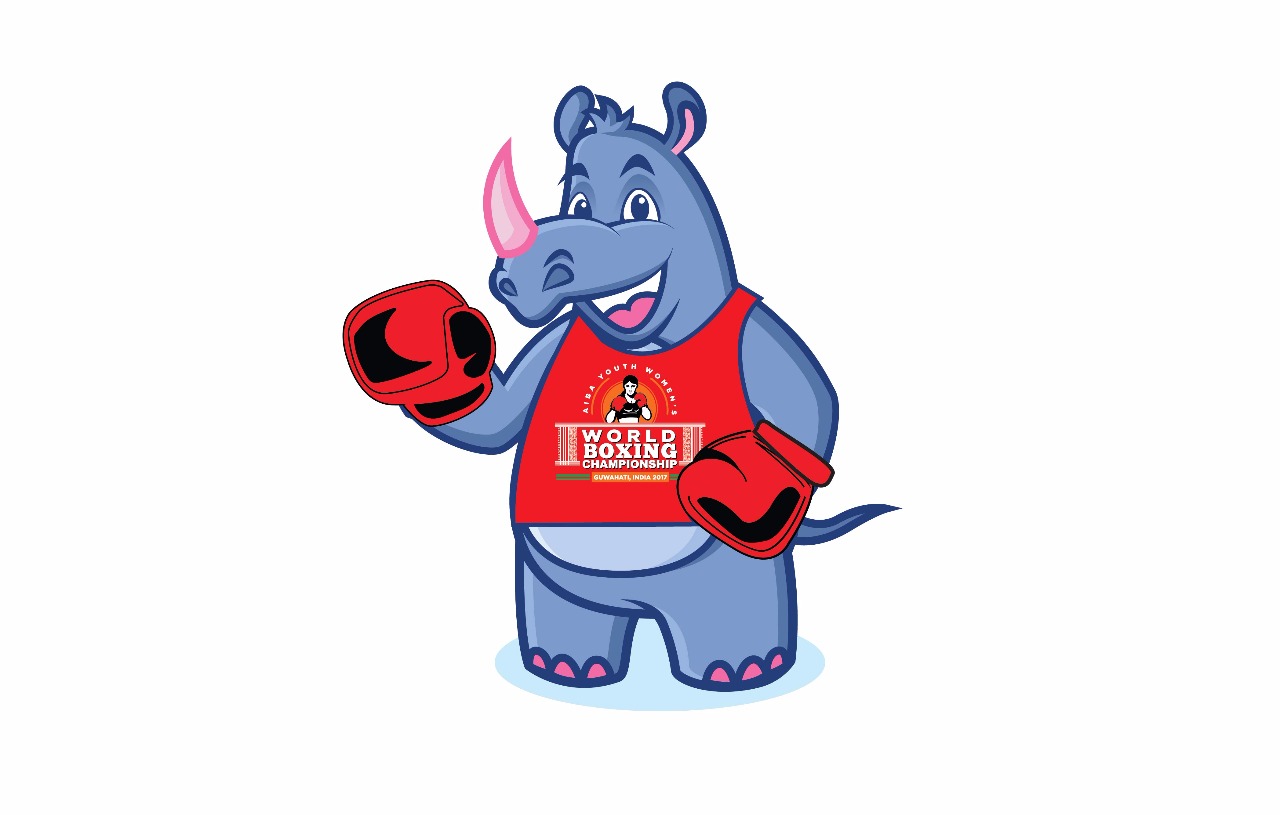 The Theme Song:
Today's woman is strong, independent, ambitious and resilient. She has goals in mind, and stops at nothing in her pursuit of those goals. The theme song is a portrayal of this young Indian woman. The composer has struck just the right balance between Youthfulness, Power, Energy, Fun and Inspiration to come up with this catchy sing-along anthem.
It talks about the ambitions of a young girl. The very first line "Dil mai junoon hai" literally translates into "I have passion in my heart" and then talks about everything a young woman strives to be – her passions, her struggles and her ambitions. The lyrics are a mix of Hindi, English and Assamese and should appeal to both the Indian masses as well as the international audience. There is a foot-tapping rap portion in between that that elevates the energy and builds the tempo of the song.
Under the supervision of Shaan, Kunwar Juneja's lyrics set the tone and Sunidhi Chauhan's powerful voice takes the anthem to a whole new level, altogether. The video for the anthem has been conceptualised and created by the young advertising agency, MindFluid, in association with Shtick Films.