Sports Minister commends BFI's …
Sports Minister commends BFI's program for junior & youth boxers involving parents
The Sports Minister Kiren Rijiju appreciated the Boxing Federation of India (BFI)'s efforts in keeping the training of boxers uninterrupted during the lockdown and commended the highly effective Athlete Coaching & Education Program for Youth, Junior & Sub-Junior Boxers that has been going on for a month.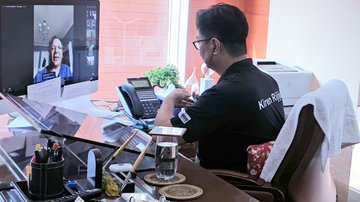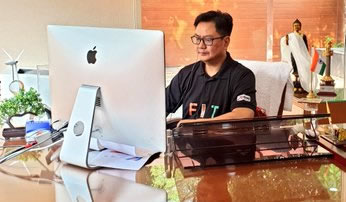 BFI had joined hands with the Sports Authority of India (SAI) to pioneer online training of athletes and even involved the parents of young pugilists in the junior and youth boxers' program. It is an essential component that will ensure a bright future ahead for boxing as parents play a significant role in helping their children build their careers.
This unique approach, a part of the Khelo India initiative, was highly praised by the Minister who complimented the exemplary efforts of both BFI and SAI in pushing the sport in a new direction. He also urged the youngsters, many of whom are being groomed for the 2024 and 2028 Olympics, to keep practicing harder and selflessly embrace the sport to find success.
"Our young boxers are lucky because we never had the best boxing practices coming to our door and with parents also taking part in such daily fitness activities, the boxers have a strong backing in their pursuit of the sport. I really enjoyed the feedback of the young boxers and their parents and I am hopeful of seeing these young stars shine in the future. I would like to compliment BFI and SAI for coming together and giving a new direction to our young boxers. I thank Mr. Ajay Singh and his team for transforming the status of boxing in India," said the Sports Minister.