SONIA CHAHEL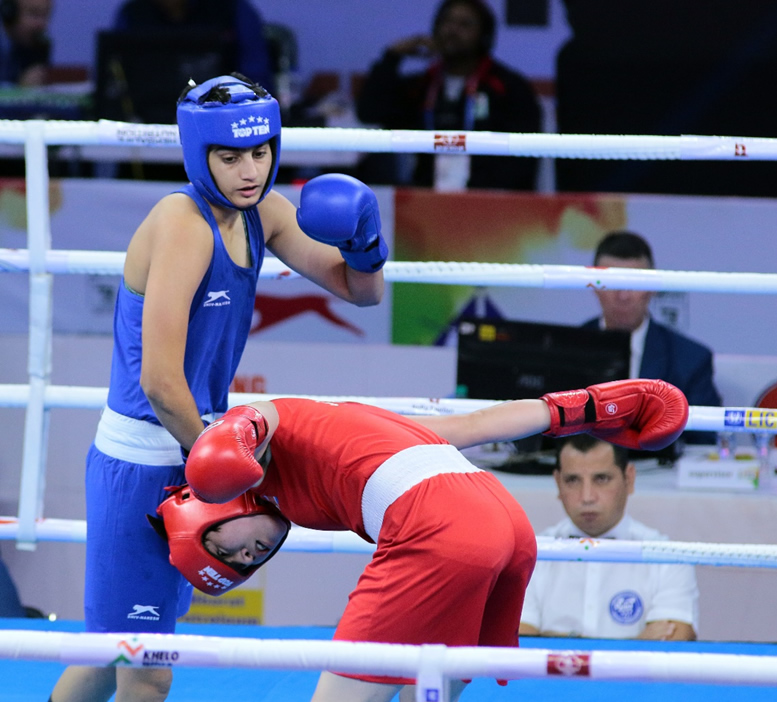 Date of Birth: 03/08/1997
Place of Birth: Dadri, Haryana
Stance: Orthodox
Hailing from the boxing-rich land of Haryana, Sonia's tryst with boxing is a tale of how inspiration transcends generations. The young girl was mesmerized by the charismatic Haryana boxer Kavita Chahal, the first female pugilist to receive the Arjuna award from the state. In 2011 when Kavita won bronze in the Asian Cup Boxing tournament in China, Sonia nurtured a secret passion for the sport. Supported by her parents, her dreams finally took flight when she joined the Bhiwani Boxing Academy. She stayed and practised there for five years until 2016, coming up the ranks as coaches started taking note of her.
In her very first year of training, Sonia won silver at the National School Games and bronze in the sub-junior national championship in 2012. Proving herself at the youth level, Sonia secured her first national gold in 2016.
Now, boxing alongside Kavita Chahal, the 21-year old won the bronze at the 32nd Ahmet Comert Boxing Tournament in Turkey. Brimming with confidence and a special focus on increasing her core strength, Sonia won a Silver in her maiden World Championship appearance while India hosted the 20th AIBA Women's World Championship in November, 2018. The 21-year-old showed that she knows how to peak in major events as she clinched a bronze from the 2019 Asian Championships.
Achievements: 

2019: Gold at National Championships, Kerala
2019: Asian Boxing Championships, Bangkok: Bronze
2018: 20th AIBA Women's World Championship, Delhi: Silver
2018: 32nd Ahmet Comert Boxing Tournament; Turkey: Bronze
2017: Serbia Cup; Gold
2017: Invitational Boxing Tournament; Ireland: QF
2016: National Boxing Championship; Gold
2012: Sub-junior National Championship; Bronze
2011: School National Boxing Games; Silver