Ashish Kumar gives India a…
Ashish Kumar gives India a winning finish on Day 1 in Jordon
Indian campaign on Day 1 went off with two great wins. A flying start given by reigning Commonwealth Games champion Gaurav Solanki (57kg) and later Asian Championships silver medallist Ashish Kumar (75kg) concluded the day for India on a winning note as the Asian/Oceanian Olympic Qualifiers got underway in Amman, Jordan on Tuesday.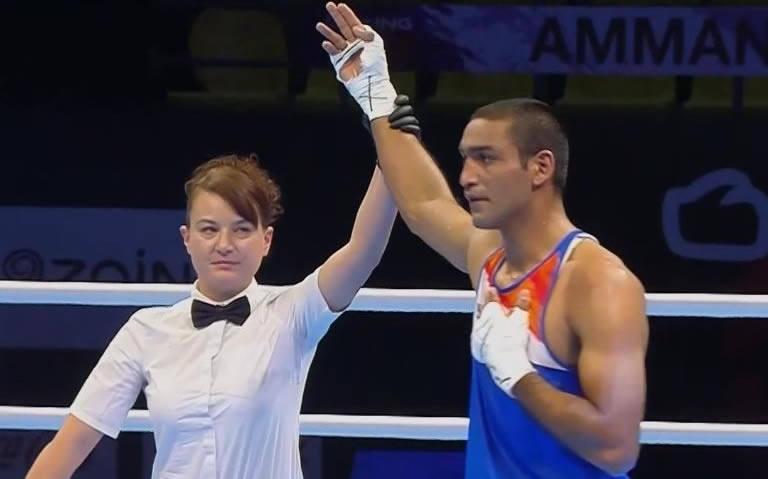 Ashish Kumar opened his bout against Chinese Taipei's Kan Chia-Wei in the 75 kg category. Showing brilliant attacking intent and superb footwork, the Indian boxer never relented from delivering his punches. Chia-Wei could not put up much of a resistance and lost his stamina in the final round against the sprightly Ashish, who will face the fourth seed Bekzhigit Uulu Omurbek of Kyrgyzstan on Thursday.
"I have played Chia-Wei before but I lost to him previously. Today I made no mistake. It was a clean performance from my side. It has boosted my confidence especially after the good training we've had. I next face the fourth seed whom I have beaten before and am confident of putting up a good show," said Ashish Kumar after his victory.