Mohammed Hussamuddin (56 Kg)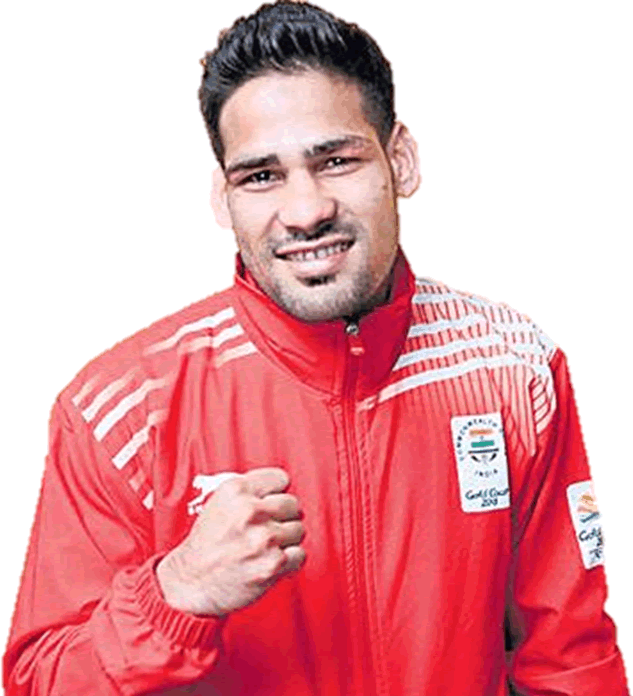 Date of Birth: 12-4-1994
Place of Birth: Nizamabad, Telangana
Stance: Southpaw
Hailing from a family of boxers, Mohammed Hussamuddin is the youngest of six brothers, four of whom are seriously entrenched in the sport. Hussamuddin, whose role model is Vasyl Lomachenko, the WBO super featherweight champion since 2016, was afraid to don the gloves until his father and coach, Mohammad Shamsuddin, got him to shed that fear and taught him the art at the Collectorate grounds in Nizamabad, north Telangana.
The 25-year-old went on to outshine his siblings and established himself in state-level competitions before moving on to the national scene, making his debut in the 2009 junior Nationals at Aurangabad, claiming bronze. He turned it into gold in his debut at the senior nationals.
The boxer's potential was spotted early and in 2011, he was sent to a fortnight-long stint of training and competition to Havana, Cuba before participating in the 2012 Tammer Tournament in Finland and later in the Youth World Championship in Yerevan, Armenia.
His barren run in international outings ended with bronze at the 2015 Military World Games. Since then there has been no looking back and today he has evolved into one of the finest boxers in the country in his weight category.
With a bronze in Commonwealth Games 2018 and a gold in the Chemistry Cup, Hussamuddin continued to shine and took the silver at the Gee Bee Boxing Tournament in 2019.
Achievements: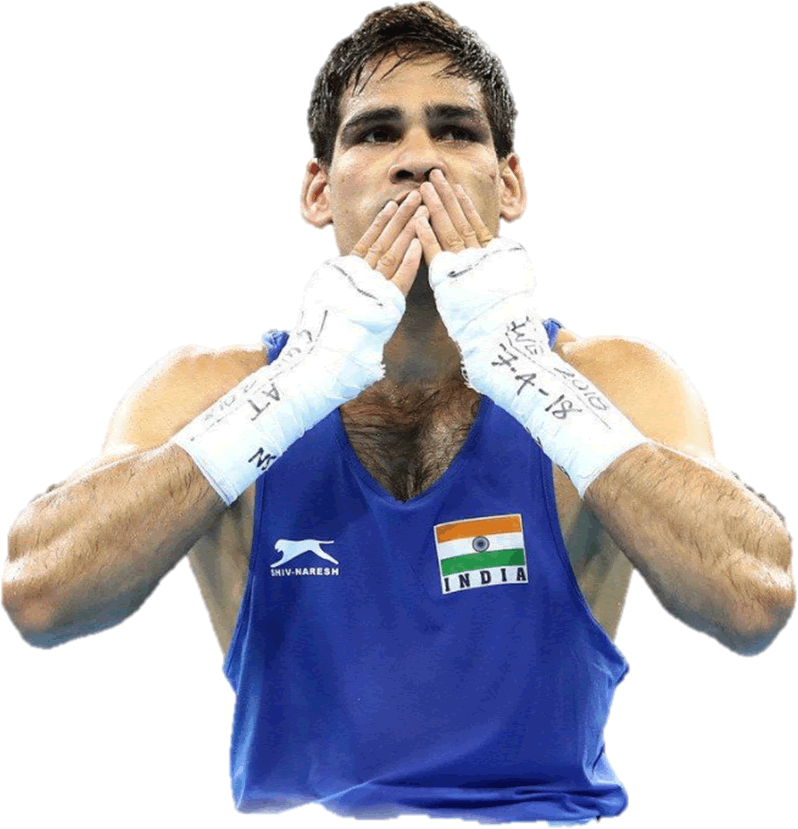 2019: Feliks Stamm Tournament: Silver
2019: 38th Gee Bee Boxing Tournament, Helsinki, Finland: Silver
2018: Asian Games, Jakarta: Participated
2018: Chemistry Cup; Halle: Gold
2018: Commonwealth Games 2018, Gold Coast: Bronze
2018: 69th Strandja Memorial Tournament; Bulgaria: Bronze
2018: India International Open Boxing Championship; New Delhi: Bronze
2017: Ulaanbaatar Cup (Ulaanbaatar, MGL): Bronze
2017: 68th Strandja Memorial Tournament; Bulgaria: Silver
2016: Senior Nationals, Guwahati: Gold
2015: Military World Games in South Korea: Bronze
2012: World Youth Championships (Yerevan, ARM): Participant
2011: Youth Nationals at Kakinada: Silver
2009: Junior Nationals: Bronze