NIKHAT ZAREEN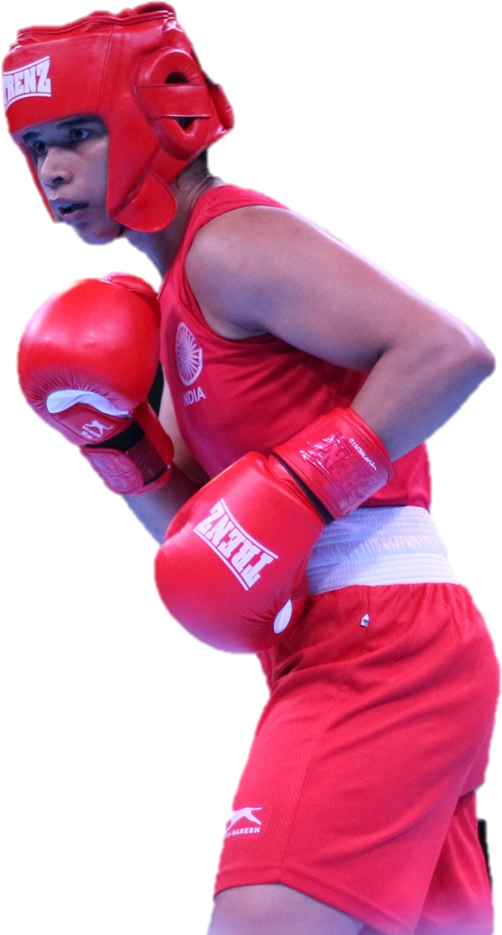 Date of Birth: 14-06-1996
Place of Birth: Nizamabad, Telangana
Stance:
A world youth and junior champion, Nikhat Zareen is amongst the current crop of boxers to have flourished at the international stage. With her slew of wins as a teenager and a promising career to look forward to, she was soon struck by a tragedy. The 2011 world junior champion snapped her shoulder during an Inter-University Championships bout, forcing her out of the ring for nearly a year.
While the Nizamabad-based pugilist broke all barriers to become the first Muslim girl to take up Boxing professionally and represent India, staying away from the ring for almost a year was the toughest phase of her life so far.
Defying all odds and the detractors, the 21-year-old made a resounding comeback. On her comeback match in Serbia she won gold. She romped a 5-0 win over Greece's Koutsoeorgopoulou Aikaterini in the final. It is the unfathomable self-belief and determination that makes Zareen plough through. While her whole focus at this moment is to achieve optimum fitness, the Hyderabadi lass left her mark at the Strandja Boxing Tournament earlier this year with a glittering gold medal.
Nikhat showed her determination and prowess on her debut at the Asian Championships this year. She came up with the bronze and her campaign included a stunning win over the two-time world champion Nazym Kyzaibay.
Achievements:


Warning: Invalid argument supplied for foreach() in /home/boxingfederation/public_html/wp-content/plugins/tabs-responsive/template/content.php on line 74


Warning: Invalid argument supplied for foreach() in /home/boxingfederation/public_html/wp-content/plugins/tabs-responsive/template/content.php on line 111